LATHE FAT TUR 1350 MN x 8000
FAT
08638
FLAT BED AUTOMATIC
CAPACITY
Distance between centre mm 8000
Swing over bed mm 1550
Swing over carriage mm 1300
Max. load between centre kg 20.000 (without steadies)
SPINDLE
Speed range
Main motor power (S6) kW 75
Esecuzione standard
Spindle nose DIN55026 A2-15
Front bearing mm 250
Spindle bore mm 140
Speed range:
- I range 2-200 rpm
- II range 180-900 rpm
Max. torque Nm 8250
CARRIAGE
Cross travel X axis mm 750
Rapid Z axis m/min 8
Rapid X axis m/min 10
Cross force kN 25
Longitudinal force kN 35
Ball screw Z axis mm 80
Ball screw X axis mm 40
Carriage lenght mm 1150
Cross guideway width mm 366
HEAVY EXECUTION HYDRAULIC TAILSTOCK
Quill diameter mm 280
Quill taper MT6
Quill stroke mm 300
GENERAL
Bed width mm 1020
Tot machine lenght mm 11200
Width mm 3300
Height mm 2550
Weight kg 24800
STANDARD EQUIPMENT:
-CNC Siemens Sinumerik 840D SL
-Tensione elettrica 3x400 V
-Automatic programmable change 2-step gearbox
-Machine color RAL 7031/7044
-Tube lights in working area
-Hydraulic unit
-Complete coolant system
-One movable front door (connected to cross slide) and full back guard
-Tailstock with rapid clamping system to carriage
-Quil diameter mm 280
-Automatic lubrication system for spindle body
-Automatic lubrication system for carriage and slideway
-USB port, Ethernet connection on operator panel
-Absolute encoder
-One set manual user/ programming and maintenance in english language
-EC conformity
ACCESSORIES INCLUDED:
-Cnc Siemens Sinumerik 840D with display touchscreen 15''
-C axis positioning by main motor; with hydraulic brake– Positioning accuracy +/- 0,02degrees one spindle nose
-Horizontal BI-DIRECTIONAL 4-position head turret Baruffaldi TAB 340, dovetail tool seat acc. to DIN 69 881 – formerly VDI 3425; nominal size 40, hydraulic clamping system; delivered without tool holders
-Linear scale pressurized X e Z
-Steady Rest with Roller Quills - Ø 50- 400
-Steady Rest with Roller Quills - Ø 380- 700
-High Pressure Pump for coolant system; max. 20 Bar; 1,7 kw; max. Q=50L/min
-Chip conveyor
-3 D Simulation Of Work Piece
-Real Time Simulation
-Additional Ethernet port inside electrical cabinet
NEW MACHINE EC REGULATION
FILL OUT OUR FORM FOR MORE INFORMATION
Potrebbero interessarti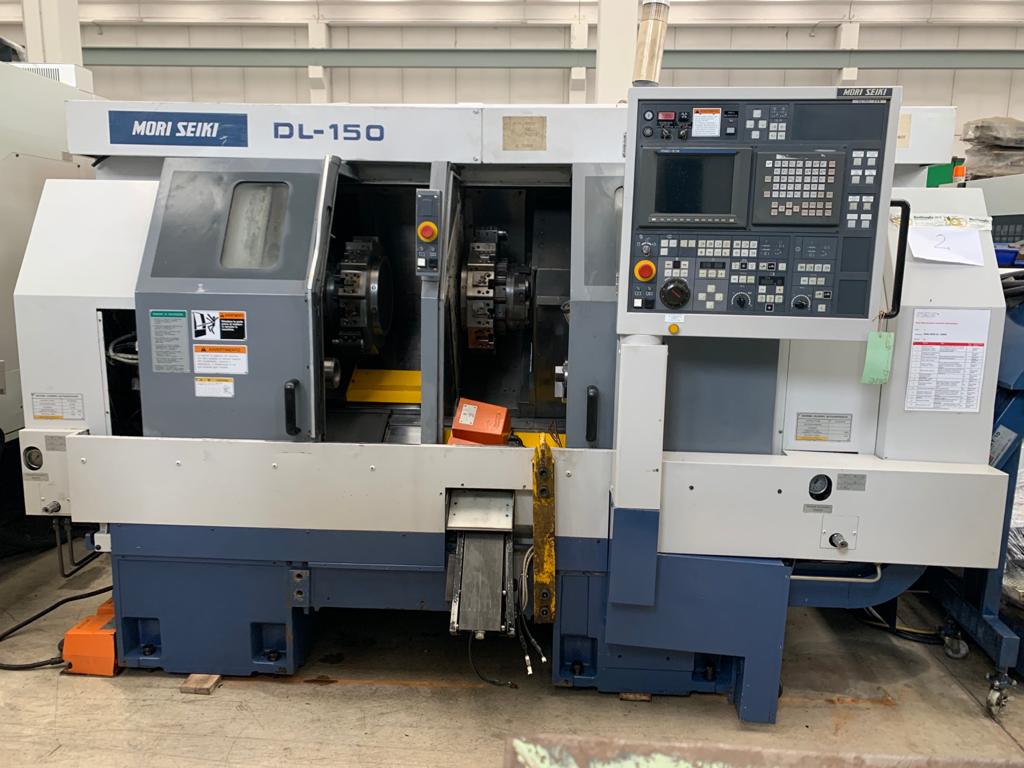 LATHE MORI SEIKI DL 150 MC
FAT
07472
LIVE TOOLS
Controllo numerico MSC-518
Max turning diameter mm 170
Max bar turning diameter mm...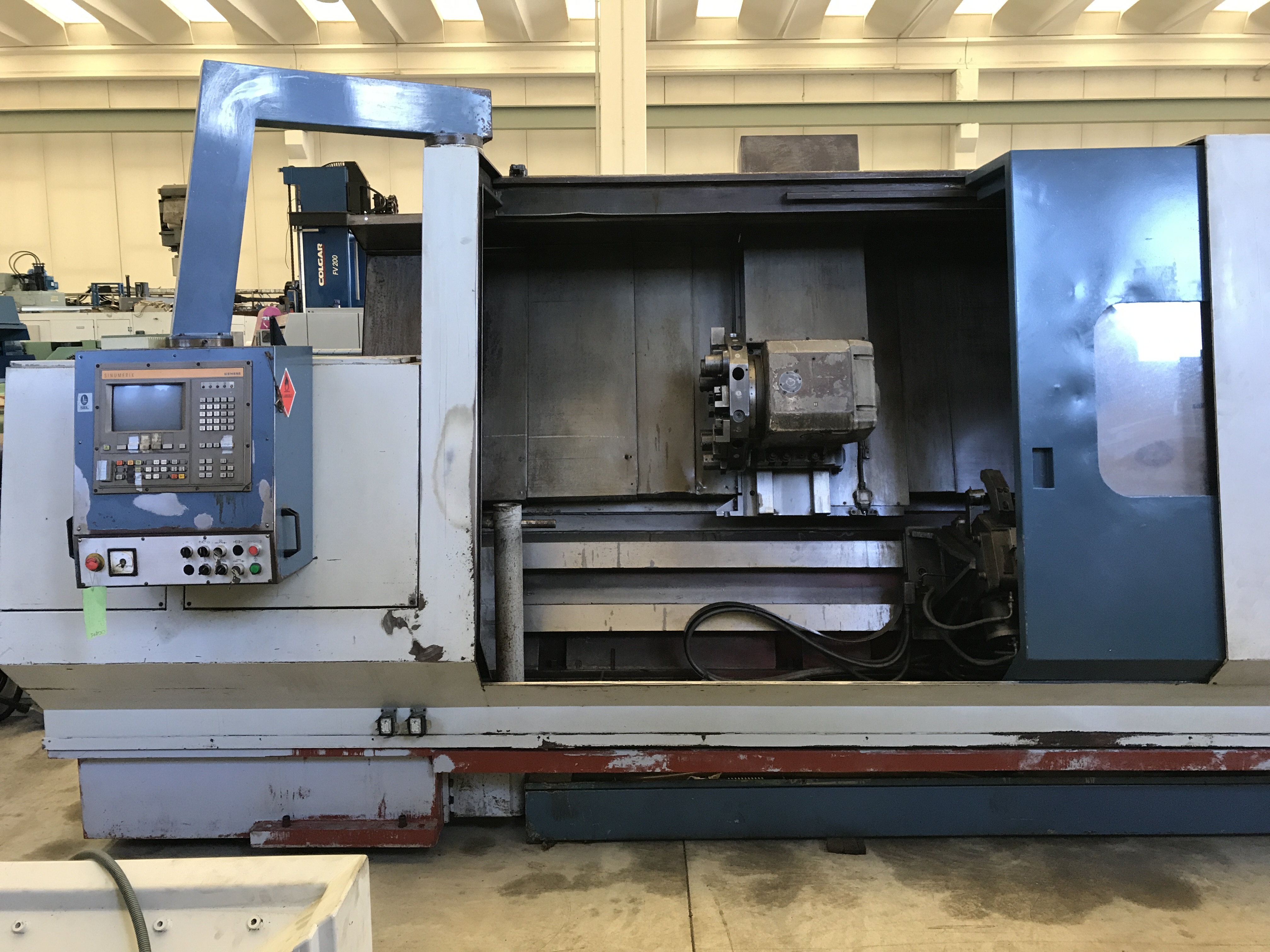 LATHE PADOVANI LABOR 250 CNC
FAT
06471
CNC SIEMENS SINUMERIK 810T
CAPACITY:
-Swing over bedo mm 560
-Max turning diameter on the chuck mm...
LATHE SAFOP LEONARD 550NC 8500
FAT
07383
AXIS C
CNC ECS 2400
Height of center mm 430
Distance between center mm 8500
Diameter over the...
LATHE GILDEMEISTER
FAT
08794
MOD. SPRINT 65 LINEAR
SPINDLE / SUB-SPINDLE WITH C AXIS
No. 3 LIVE TOOL TURRETS
No. 1 Y...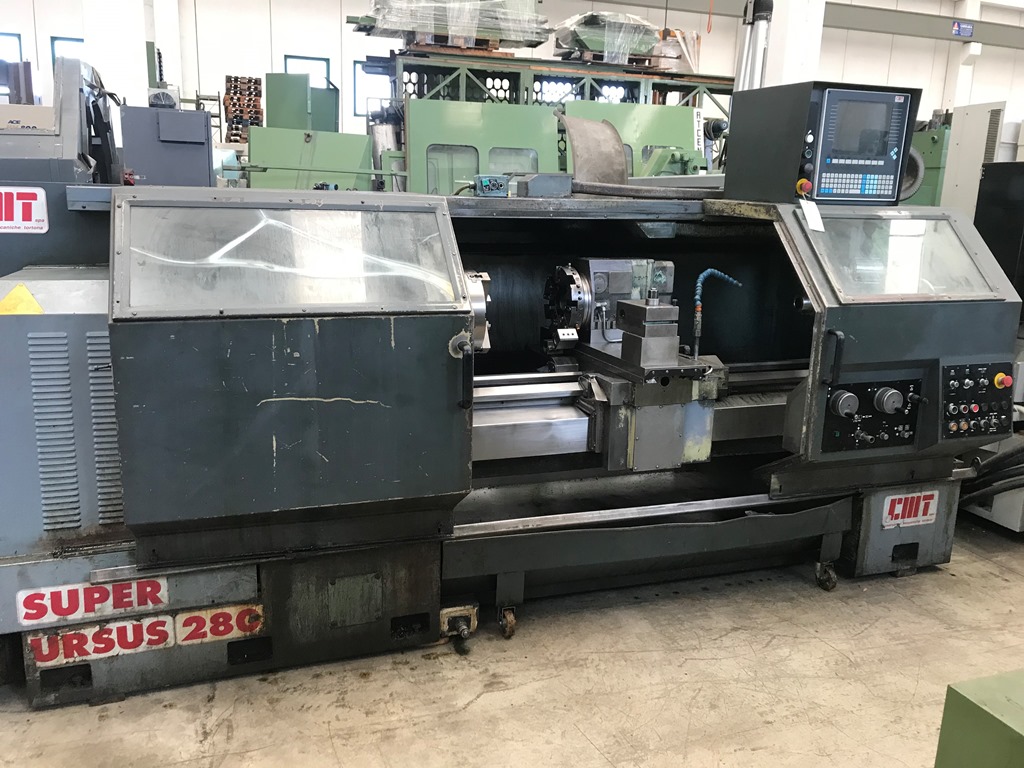 X
Scarica PDF
Enter your email address to receive a link to download the PDF
Per poter procedere, la prima volta devi inserire i Tuoi dati
<