GRINDING SURFACE CHEVALIER FSG 2048
CHEVALIER
09309
MOBILE COLUMN
Control Isurface with display touchscreen 10.4''
WORKING CAPACITY:
-Max grinding lenght 1200 mm
-Max grinding width 500 mm
-Max distance spindle axis/table surface 900 mm
TABLE (X AXIS):
-Surface 1.200x500 mm
- "T slots" width (Nx3) 14 mm
-Interaxis between "T slots" 170 mm
-Adjustable working speed with continuity 5:25 m/min
-Max longitudinal axis 1.300 mm
-Max load 1.170 kg
CROSS (Y AXIS):
-Max cross axis 560 mm
-Adjustable working speed with continuity 0-450 mm/min
-Min. cross increase programmable 0.001 mm
VERTICAL (Z AXIS):
-Max cross axis 560 mm
-Vertical feedrate 0.2-250 mm/min
-Min. vertical increase programmable 0.001 mm
SPINDLE:
-Power 11/15 kW (opz 18.5/25)
-Wheel size (IS0 525) 355x50x127-200x10 mm
-Wheel speed 500-1.800 Rp,
HYDRAULIC UNIT MOTOR (3 PHASE):
-Power 5 Hp
MASS:
-Overall size 5300x3040x2200 mm
-Approx net machine mass 7900 kg
STANDARD ACCESSORIES:
-Easy and intuitive numeric control with simplified cycles for surface grinding, zig zag and steps
-Automatic roughing and finishing increase
-Cycle interruption option for inspection and final dimensional setting
-Balancing Alert: the acceleration indicator monitors and assists during wheel balancing
-Rotating and positionable control panel
-Wheel speed variator
Spindle load measurement
-Screws and guides hardened and ground
-Sliding axes on high precision rolling
-High strength spindle with double set of P4 class angular contact ball bearings
-Proportional hydraulic drive for longitudinal table movement (X)
-Quick adjustment device of longitudinal and cross stroke
-MPG remote handwheel with minimum increment 0.001 for Y axis
-Protection cover
MACHINE COMPLETE WITH:
-Wheel holder plate with extractor
-Grinding wheel 405x50x127 mm
-N.1 Electro-permanent magnetic table 1.200x500 mm with control unit
-Electronic grinding wheel balancer
-Halogen lamp
-Heat exchanger for electrical cabinet
-Support and leveling feet
-Dressing diamond with diamond
-Automatic dressing device with compensation mounted on the table
-Cooling system with paper filter and automatic magnetic separator, 120 L tank
-Use and maintenance manuals
NEW MACHINE
YEAR 2022
IMAGES:
FILL OUT OUR FORM FOR MORE INFORMATION
Potrebbero interessarti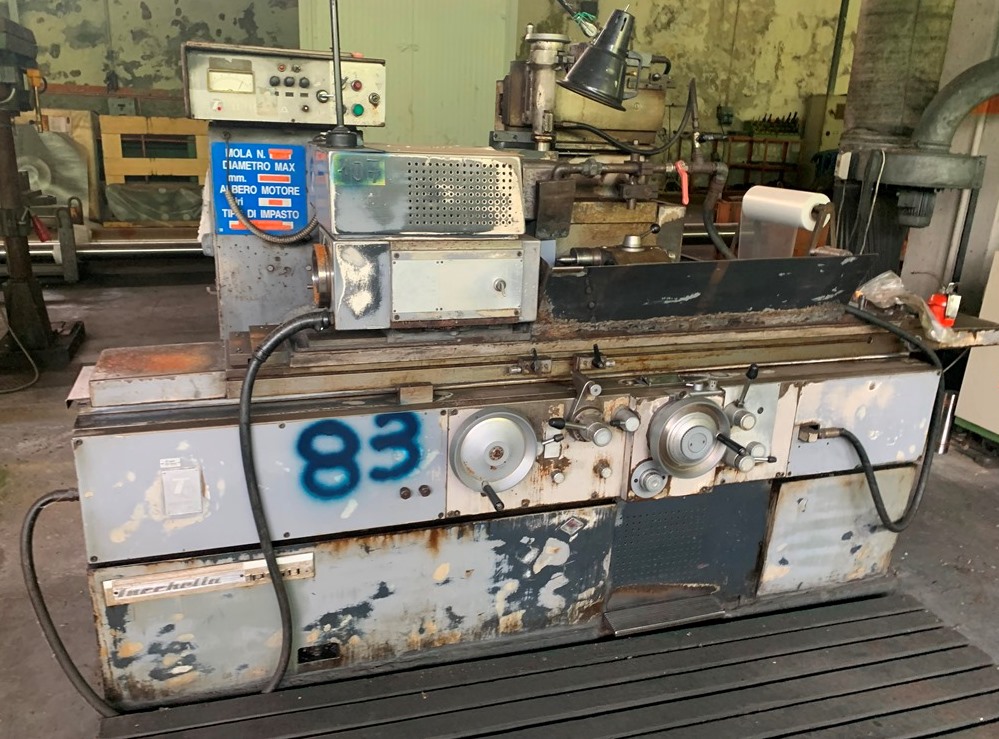 GRINDING TACCHELLA 1015 UA
CHEVALIER
07445
Grinding lenght mm 750
Max grinding diameter mm 305
TABLE:
Max automatic stroke mm 750
Min....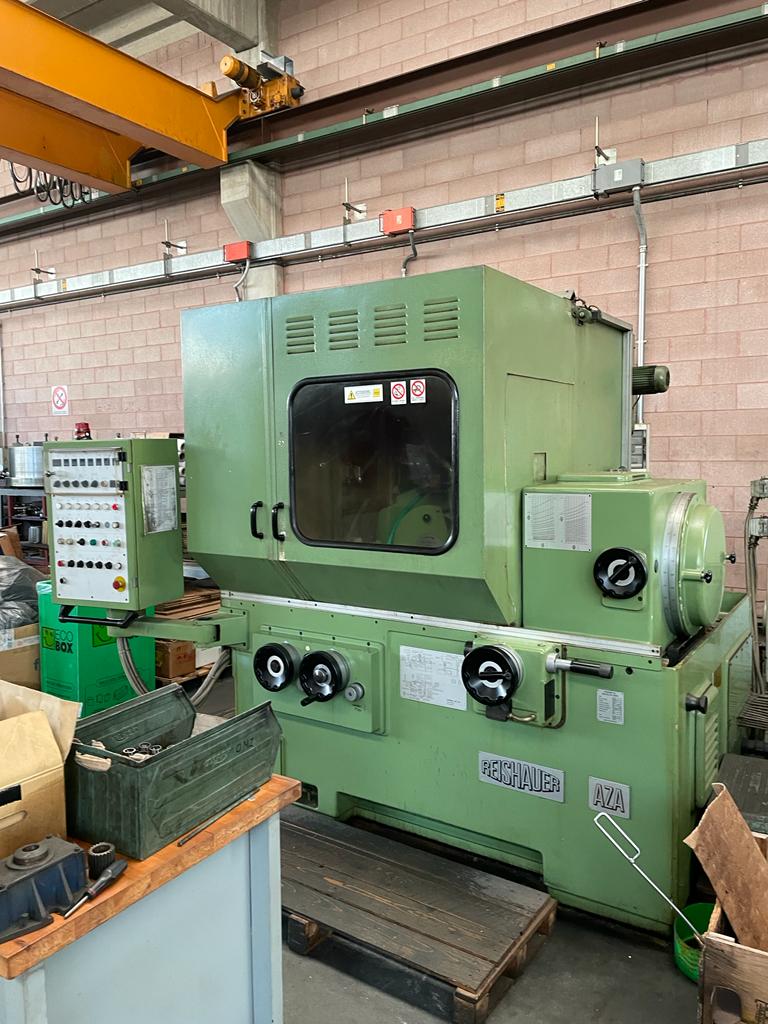 GRINDING REISHAUER TYPE AZA
CHEVALIER
09287
FOR GEARS
Min wheel diameter 10 mm
Max wheel diameter 300 mm
Max slide stroke 180 mm
Min/max...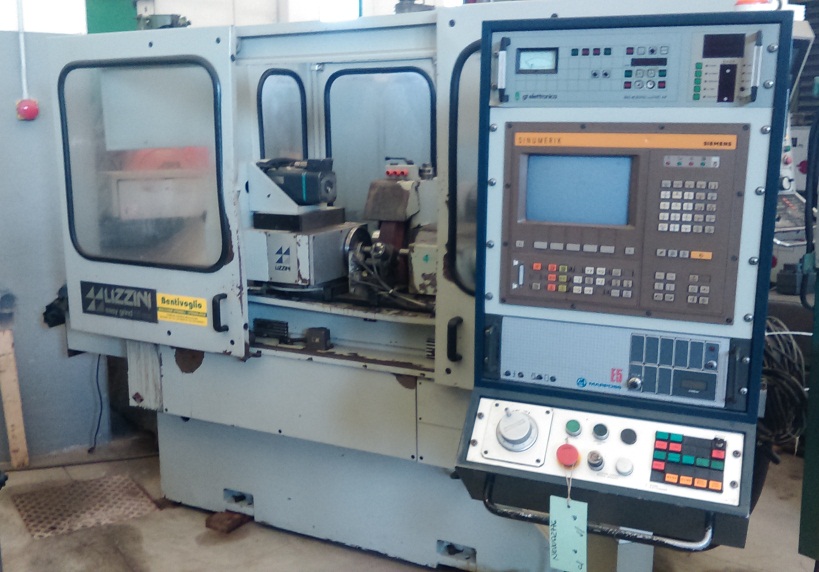 GRINDING LIZZINI MOD.EASY GRIND55
CHEVALIER
New02776
EXTERNAL
CNC SIEMENS SINUMERIK 810G
STROKES MM.550x160
COMPLETE WITH:
- AUTOMATIC BALANCE
USED...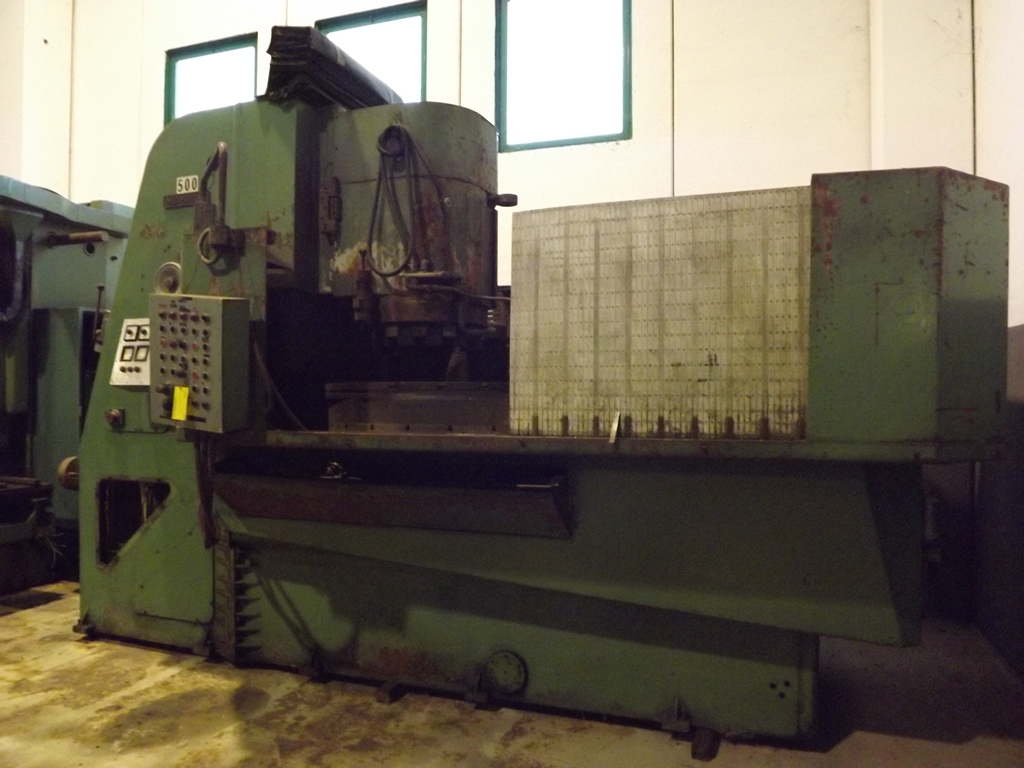 SURFACE GRINDER MENGELE PSM 1600SR-J
CHEVALIER
RTF.VER.O163
ROTARY TABLE MM 16OO
VERTICAL HEAD IN SECTORS MM 6OO
TABLE TRASLATION ON AXIS X MM 15OO
VERTICAL...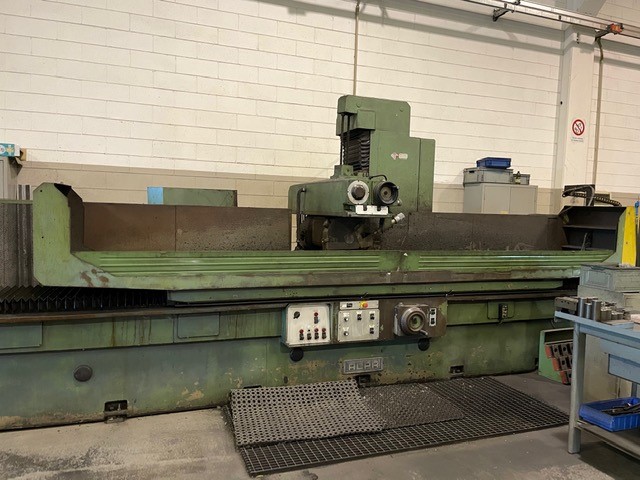 GRINDING ALPA RTM 3000x600
CHEVALIER
08901
Axis X mm 3000
Axis Y mm 600
Axis Z [vertical] mm 450
Electromagnetic plane mm 3000x550
USED...
X
Scarica PDF
Enter your email address to receive a link to download the PDF
Per poter procedere, la prima volta devi inserire i Tuoi dati
<